BangBus Review – If Only You Were Driving!
Visit Bang Bus
Ah, the Bang Bus. Just a few guys riding around town (in every sense of the term), picking up women seemingly at random, and convincing them to have sex in a moving vehicle. Everyday stuff, right? Well, if you're not seeing that kind of action in YOUR bus, Bang Bus has you covered and our Bang Bus review is here to tell you all about it!
Really though, unless you've been under a porn-free rock or have just turned 18, I'd have to imagine you're well-versed with Bang Bus. And speaking of imagining things, the gang on the Bang Bus have imagined almost every vehicle scenario as part of their collection of quality reality porn videos, and have put them all in easy to navigate list of categories. Whether you're into feet, MILFs, interracial, or more, there's a pretty good chance they've banged…er, included it over the years…and years it's been! For almost as long as there've been men seeking porn online, these guys have been recording it and, while technology and video has certainly improved over the years, you're still able to go back and view some of the early work. Trust us, you'll find those older scenes work just as well as the newly uploaded stuff, and your membership will allow you 'all access'.
When it comes to famous reality porn sites, Bang Bros have been leaders with their BangBus videos. They've led to the point where 'back in the day', some of their first viewers believed the videos were real, and that the gang on the bus were actually randomly picking up the girl next door as they drove around the city – pockets filled with cash, and horny as hell.
Visit Bang Bus
The Highlights:
The gang has been one of the longest standing…er riding providers of reality porn videos ever, which means hours and hours of enjoyment. And really, when you're known as one of the best reality porn sites out there, you take your gig seriously.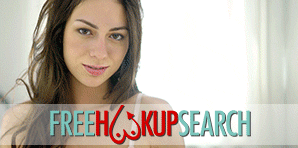 When you first arrive, you'll find a ton of clips which give you a really great idea of what these guys are all about. You'll need a membership in order to gain access to full Bang Bus videos, of course, but the teasers are cool.
HD video, regular and frequent updates, opportunities for bonuses and access to other membership sites at discounted offers, photo galleries, and more await you 'inside the bus'. All things considered, what's not to love about a classic site that offers all of this, AND vehicle sex videos of a bunch of guys who quite literally AND figuratively 'ride' around town chasing hot, hot, unsuspecting ass.
The Membership:
Dive right into her…er…to your membership for a mere $1 on a '1 day trial' offer, $4.95 for a weekly streaming, $29.95 if you're wanting to let it all hang out with the gang on a monthly basis, or save yourself some serious porn cash and take up an annual membership for only $119.40! And let's face it, they've been around this long for a reason…you'll probably be in for an annual.
The brand has been bangin' around for years now, so we've enjoyed bringing you this BangBus review, and hope you'll have as much fun with the site as we had covering it.
Visit Bang Bus
---